Amateur & Scanner Software Information & Links Page - Advanced Specialties Inc.
Radio Software
In Addition to the Free Links Below, Advanced Specialties Sells Software and/or PC interface cables & USB to Serial Converters for Select Model Yaesu and Baofeng Radios, call for current offerings:

SEE BELOW FOR FREE DOWNLOAD of Alinco DJ-G7T/E, DJ-X7T/E, DJ-V17/27/47T models ("s" models also), DJ-C7 models, DJ-X2000, DJ-X30, DJ-X3 & DJ-X2 SoftWare.(Requires Optional Programming Cable)

>PLEASE NOTE THAT THE SOFTWARE BELOW HAS NOT BEEN TESTED BY US, & MAY NOT HAVE ANY SUPPORT OR WARRANTY. DOWNLOAD & USE AT YOUR OWN RISK!!

FREE Select Alinco radios SOFTWARE DOWNLOAD, Click This & Scroll down linked page for downloads
---
FT-817ND, FT-60R, FT-897D, FT-857D, VX-8R, VX-6R, VX-3R, FT-8800R, FT-270R, FT-2900R, FT-7900R and many current transcievers....(See Free DowLoad link Below for VR-120 & VR-120D)
---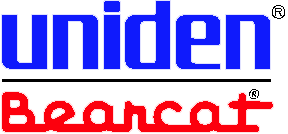 ---
---
CLICL HERE TO DOWNLOAD THE UNIDEN USB-1 CABLE DRIVER
---
** Click Here For Link to Firmware Update of UNIDEN BC-RH96 REMOTE HEAD (Allows use with older 'XT models')
---

---
CLICK THESE LINKS BELOW FOR FREE SOFTWARE for the older YAESU VR-120 SCANNER.

FREE Yaesu VR-120 & VR-120D Software DownLoad

** Software for other Amateur & Radio Scanner models are not Distributed Free, see our OnLine Catalog for more choices!
Check the OnLine Catalog for our latest offerings of Other Ham & Scanner Software & Cables
Go to our Online Catalog:

---
Home | Online Catalog | What's New | Visit Us | Hobby Related Links | Ordering Info
Alinco Model Listing | ANLI Amateur Antenna List
Bearcat Scanners List | Radio Scanner FAQ | Ham Radio FAQ
Amateur Radio Feature Comparisons | Radio Scanner Comparison Charts

Alnico & rt Software Bearcat Yeasu Programming Software available.